OUR SUSTAINABILITY STRATEGY
The volume of shipping containers moving through the San Pedro Port Complex has nearly tripled since the mid-1990s making the port complex the largest single source of air pollution in Southern California. While the ports are the backbone of our economy, the responsibility—and opportunity—before us are immense.
TraPac Los Angeles' sustainability strategy focuses on developing innovative solutions that increase efficiency, protect the environment, and enhance customer satisfaction. Implementing automated, zero-emission infrastructure and equipment has resulted in industry-leading emissions reductions and will enable TraPac Los Angeles to achieve net zero CO2 emissions by 2030.
In 2020, TraPac joined Green Marine, an environmental certification program for the North American marine industry. Green Marine's rigorous and transparent certification process challenges us to continually improve our environmental performance by going above and beyond regulations.
TraPac aligns our sustainability work with the three United Nations Sustainable Development Goals that our operations have the most immediate impact towards.
OUR PRIORITIES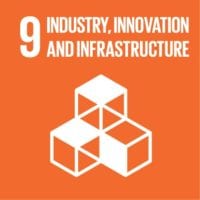 Invest in sustainable infrastructure. Support innovation for universal supply chain technologies.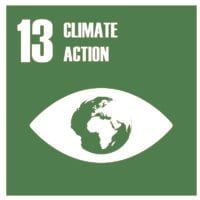 Decarbonize our operations and working towards net-zero CO2 emissions by 2030.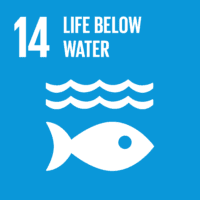 Commit to protect our water resources through effective and transparent storm water management.
OUR RESULTS
SUSTAINABILITY PROGRESS
49% Less CHE
GHG Emissions
per TEU due to use of electric and hybrid technology
100% of Vessels
that call at TraPac use shore power or capture and control system
66% Less GHG
Vessel Emissions
per TEU for vessels at berth due to use of shore power and capture and control system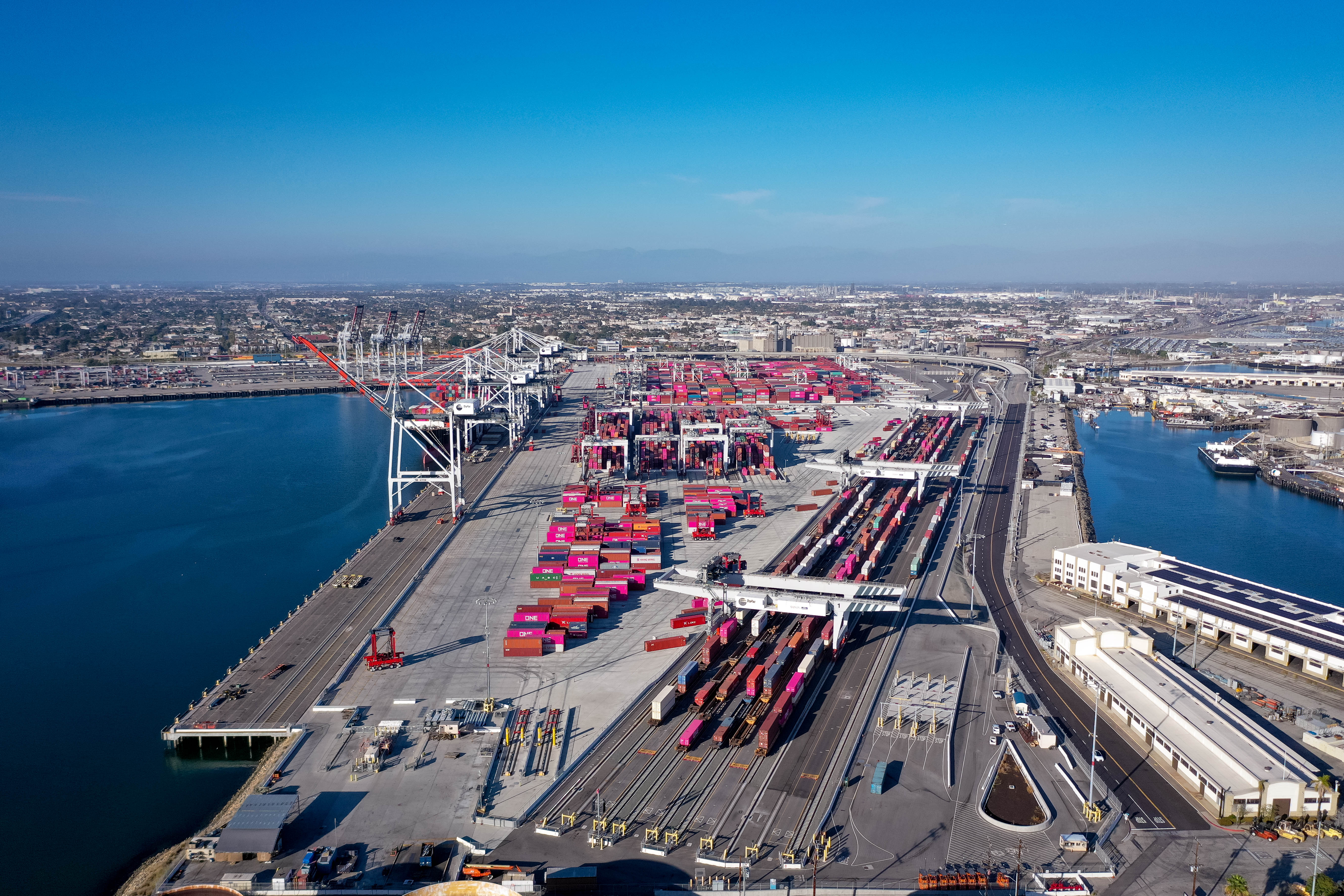 In 2019, we evaluated our sustainability strategy with ambitions to advance how we conduct our business practices and improve our overall environmental performance. To do this, we committed to aligning ourselves with applicable UN Sustainable Development Goals (SDGs).
By upholding these globally recognized standards, we aim to foster a newfound transparency that is necessary for establishing ourselves as a responsible corporate citizen. We believe that these important measures will guide us to a sturdy and sustainable foundation that can be optimized for years to come.
FOCUS: INDUSTRY, INNOVATION, AND INFRASTRUCTURE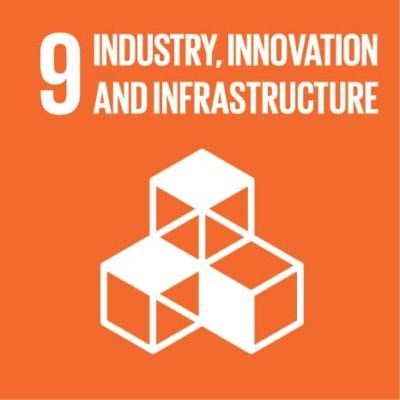 DEPLOYING THE CLEANEST AVAILABLE CARGO-HANDLING TECHNOLOGY
In 2014, TraPac Los Angeles became the first container terminal in North America to become fully automated. By implementing zero-emission automated systems, including truck handling, on-dock (intermodal) rail and customs scanning, we were early sustainability pioneers. Over the past several years, we have invested more than $200 million dollars in zero emission equipment, which has enabled TraPac Los Angeles to dramatically reduce our terminal emissions. TraPac continues to invest in sustainable technology and equipment that improves overall efficiency and operational safety.
Improving air quality through investments in low-emission equipment and infrastructure is not only good for the environment but also increases our value as an organization.
Explore our technology showcase below to learn how automated and low emission equipment enables TraPac to offer unmatched cargo efficiency and sustainability.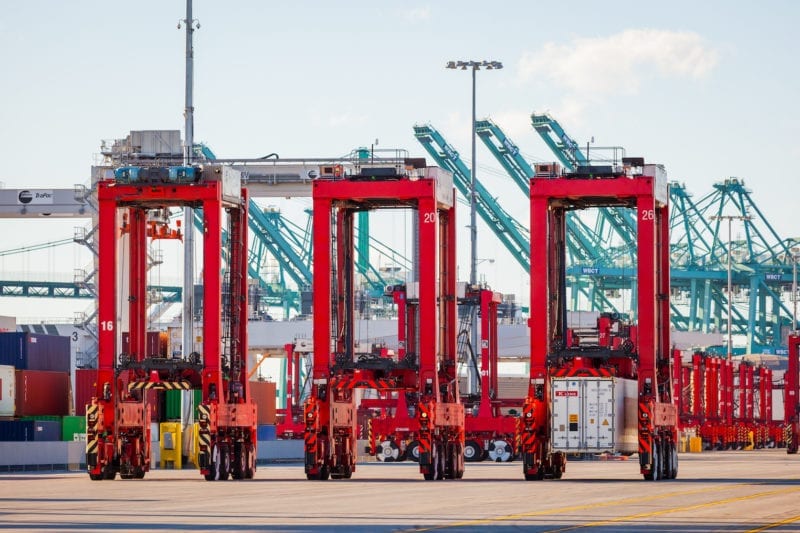 Featured Technology
Automated Straddle Carrier ("Autostrad")
The Autostrad vehicles move containers between the water-side transfer area, container stacks, U.S. radiation scanner, and the on-dock rail area.
The Autostrads are low-emission hybrid-electric vehicles, and navigate based on virtual routes within 2cms accuracy, providing unmatched reliability and efficiency.
REDUCING TRUCK TURN TIMES AND IDLING HOURS
An average of 1,000 trucks move through our Los Angeles terminal every shift. Burning fossil fuels from idling trucks releases carbon dioxide, a greenhouse gas, into the atmosphere. At TraPac Los Angeles, truckers are directed to an automation area where they wait (engine off) while we bring their containers to them for either a single or 'dual transaction', meaning to deliver and pick up a container in one trip. This significantly reduces the truckers 'idling' time within our Los Angeles terminal.
FOCUS: CLIMATE ACTION
STRIVING FOR CONTINUAL IMPROVEMENT
As pioneers in the industry, we are committed to the continual improvement and transparency required to be a true change leader. That is why we are making a pledge to achieve net zero CO2 emissions by 2030. We understand that our business has an impact on the environment, and we know there is still much to improve our operations to achieve this ambitious goal.
Through our significant investments in zero-emission technology, TraPac is on track to achieve our ambitious net zero goal.  It is our hope that through continued responsible stewardship, we can establish ourselves as the most sustainable container terminal in North America
TARGETING INDIRECT EMISSIONS THROUGH INNOVATION
When a container ship idles while at berth, it emits more pollution than 40,000 cars release each day according to emissions data from state and federal environmental regulators. TraPac Los Angeles has implemented a number of programs and technologies to help mitigate vessel emissions, like the two technologies highlighted below.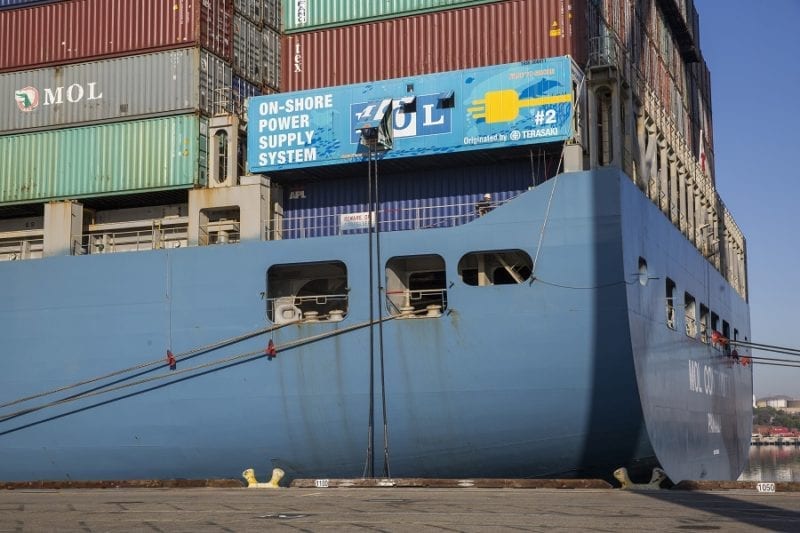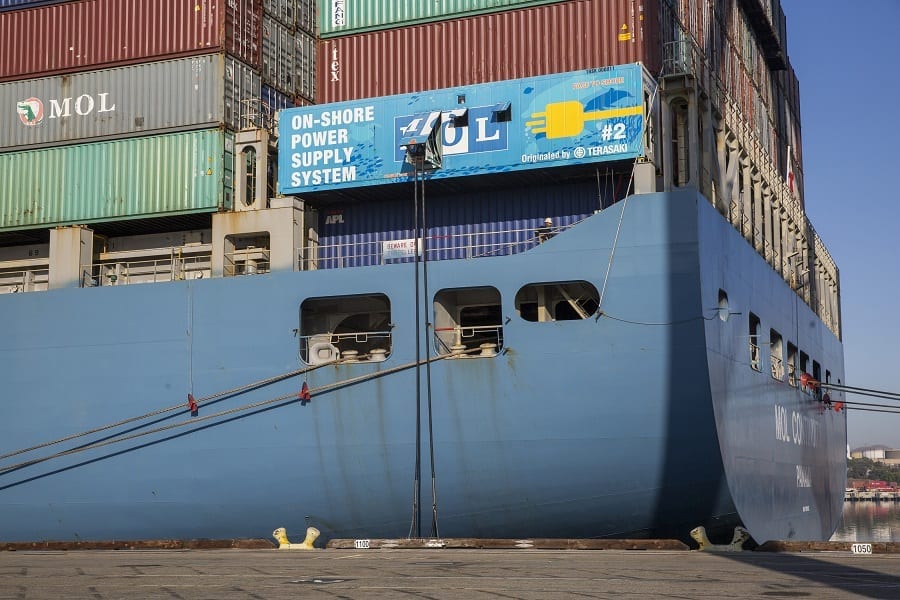 Featured Technology
Alternative Maritime Power (AMP)
Los Angeles and Oakland Terminals
AMP enables a ship to plug into the electrical grid for on-board power so it can shut down its auxiliary engines while at berth.
In addition to eliminating 95% of all vessel emissions, AMP also lessens noise pollution and frees up engines for maintenance while ships are at berth.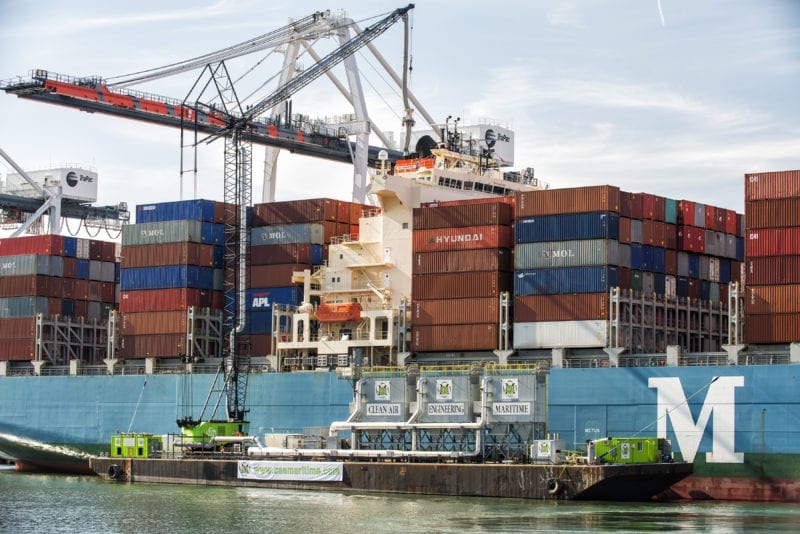 Featured Technology
Bonnet (Vessel Emission Capture) System
The bonnet technology captures emissions at the smokestack of the vessel and processes the exhaust through a series of emission control systems.
For ships that are not AMP-capable, this system provides an alternate means of capturing vessel emissions.
FOCUS: LIFE BELOW WATER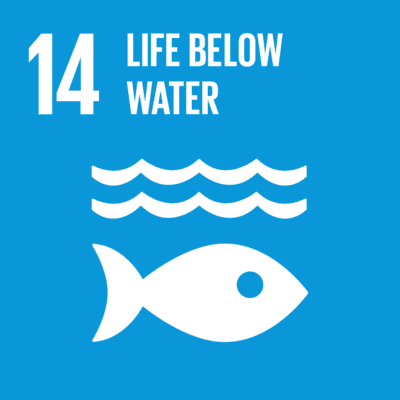 PROTECTING OCEAN HEALTH THROUGH DATA COLLECTION
TraPac has a dedicated team that works directly with local and environmental agencies to address the reduction of harmful substances going into the ocean through storm water discharge. Over the past three years TraPac has dedicated resources and developed programs to ensure results are above and beyond compliance with the State Water Resources Control Board and the Regional Water Quality Control Boards.
OUR PARTNERS
TraPac is a member of, or has partnered with, the following organizations to help us achieve our sustainability goals and directly impact the community we're a part of.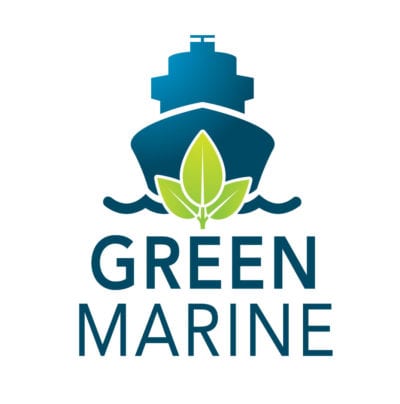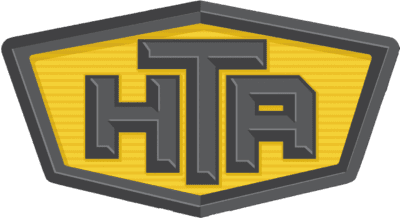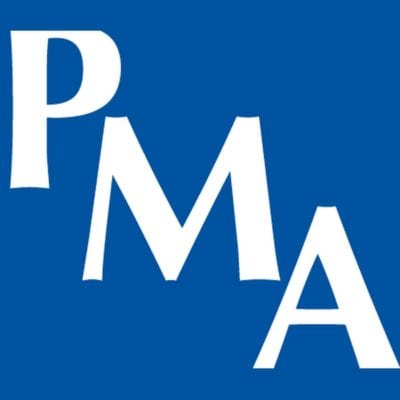 SUSTAINABILITY REPORT
Providing the most sustainable and efficient service to our partners.
In 2020, TraPac evaluated our sustainability strategy with ambitions to advance how we conduct our business practices and improve our overall environmental performance.
Read more about how TraPac Los Angeles is developing innovative solutions that increase efficiency, protect the environment, and enhance customer satisfaction in our 2020 Sustainability Report.