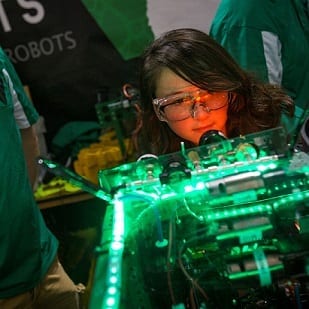 As our company continues to grow, so does our commitment to social responsibility and charitable causes. We truly understand the importance of giving back to our surrounding community, whether it be through environmental responsibility or charitable giving that extends beyond monetary donations.
TraPac is now a proud supporter of the FIRST(R) Robotics Competition (For Inspiration and Recognition of Science and Technology).  FIRST(R) is a charitable organization that immerses children in robotics education through competitions to design, build and program robots.
TraPac's Partnership with FIRST:
We chose FIRST(R) because we think it's important to give to causes that we are passionate about.  Supporting our local youth through positive after school mentorship programs is also terrific and exciting way for very own talented employees to make a direct difference!
It's a competitive sport.
It's More Than RobotsSM.
It's a life experience.
It's opportunity.
It's community.
It's amazing.
Our Goals:
Get involved in our communities
Identify and grow our local talent
Share our expertise with students.
Mentor them to become better programmers, business leaders and critical thinkers.
Introducing Our Team:
Team 4201 The Vitruvian Bots!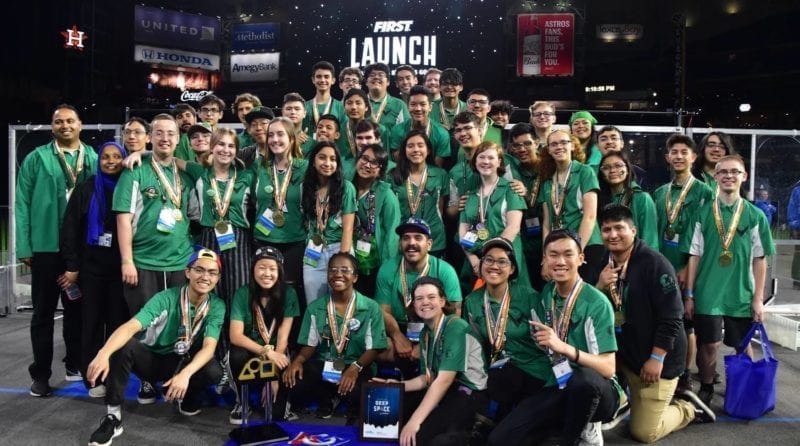 The Vitruvian Bots are a local high school team based out of El Segundo, in Los Angeles that we are supporting through FIRST(R).  The Bots are the winners of the 2019 FRC Houston World Championship for their robot named 'Carbon'.