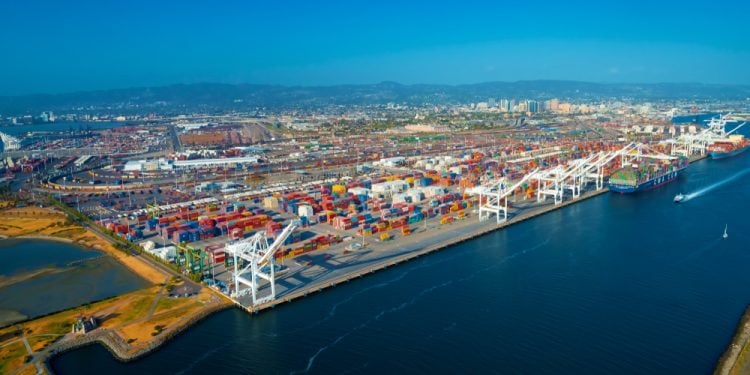 Source: SAFETY4SEA | May 19, 2023
The Oakland Board of Port Commissioners approved an ordinance that will make huge strides in reducing emissions from cargo handling equipment at TraPac, a key marine terminal at the Oakland Seaport.
Port Commissioners unanimously voted to amend terminal operator TraPac's lease to include green upgrades to cargo handling equipment at its terminal facilities.
"This is a vital step towards our plan to become a zero-emissions seaport. These investments in hybrid cargo handling equipment will cut diesel emissions by 95 percent."
…said Port Board President Barbara Leslie.
As explained, TraPac will retrofit three rubber-tired gantry cranes (RTGs), converting them from diesel fuel to hybrid-diesel fuel, reducing emissions from this equipment by 95%. This transformation will take place by the end of 2024, subject to Trapac securing grant funding.
View original article here: https://safety4sea.com/port-of-oakland-approves-plan-for-green-upgrades-at-trapac-terminal/